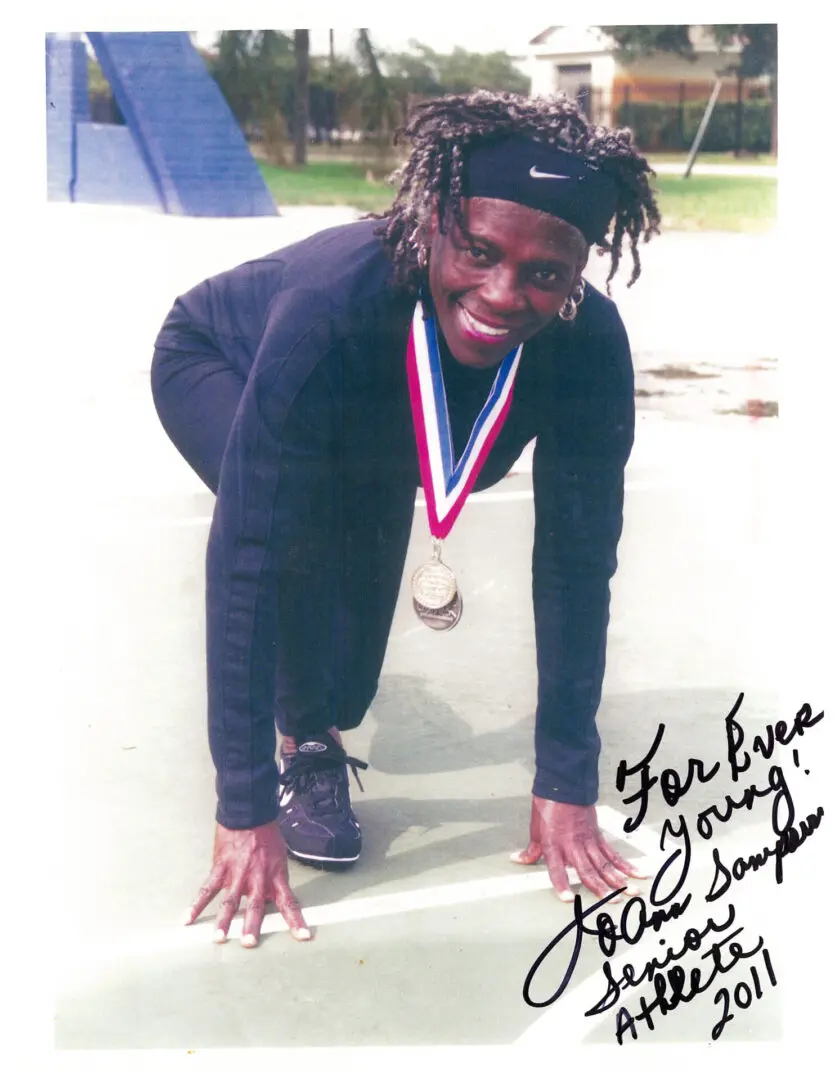 Inspiring Story of
Youthful Senior Athlete
I am JoAnn Sampson. I established JoAnn Still Got Game to share my story and accomplishments and inspire others. I am a child of God, a woman in progress, seeking new challenges and pursuing new ideas and aspirations in my life. As a result, I strive to encourage others along the way.
South Florida
Senior Games
While reading the Sun-Sentinel one day, I found an article about the South Florida Senior Games held in Fort Lauderdale, Florida. I contacted and enrolled in Track & Field to compete in the 100-meter race. In my first race I won the gold medal and clocked in at 21 seconds.
I've never had any running training and have never participated in a running event. So I began training, which involved walking, jogging, and running 5 to 8 kilometers 5 days a week, as well as stretching and yoga in the evenings. I began speed running when I had built up my stamina.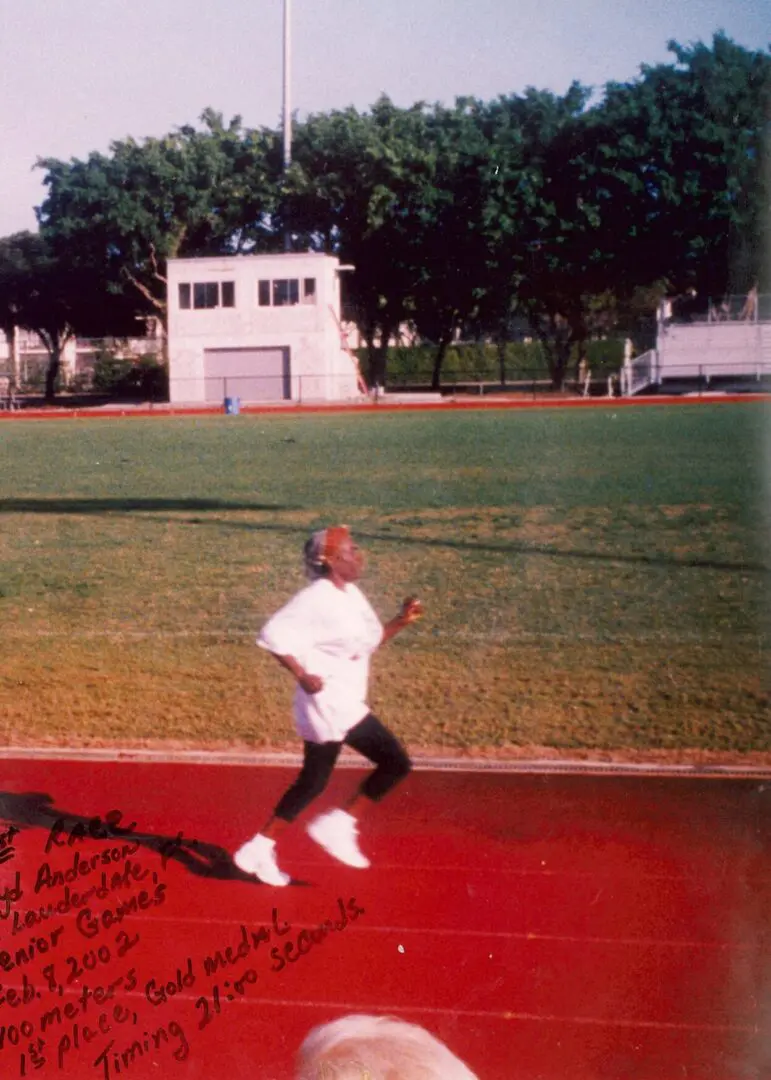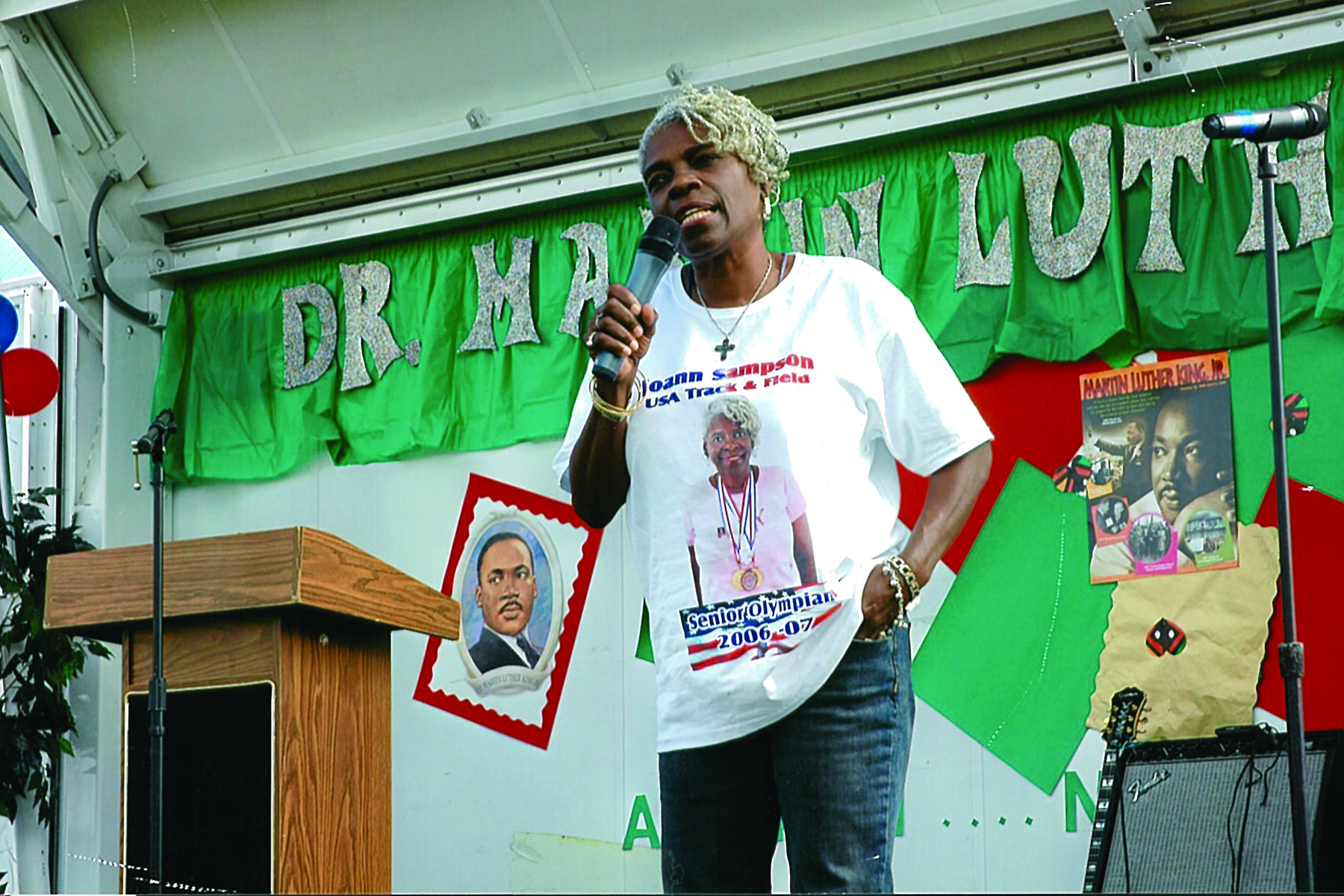 I am a firm believer in hard work, commitment, and discipline. Even if you've reached a certain age or ended a career, you can always start something new. All you have to do is believe in yourself since you are the only one who can stop you.
1. The best way to describe my grandmother is: By Anna Sampson
My grandmother has nurtured me from the time I was a baby. We've had many great times over the years, and I'm proud to be her granddaughter.
2. TO: GRAMA JO
FROM: MARLO LATRELL SMITH, JR.
I LOVE MY GRANDMA JO. SHE IS SO SPECIAL. SHE TELLS ME THAT I CAN BE AND DO ANYTHING IN THIS WORLD I WANT TO. I AM SO PROUD OF HER. I TELL ALL OF MY FRIENDS THAT MY GRANDMA JO IS A USA SENIOR CITIZEN CHAMPION, AND WHEN THEY ASK ME HOW OLD SHE IS, I TELL THEM JUST WHAT MY GRANDMA WOULD SAY 65, BUT AGE AIN'T NOTHING BUT A NUMBER. SHE ALSO ENCOURAGES ME TO BE MORE HEALTH-CONSCIOUS, LIKE EATING MORE FRUITS AND VEGETABLES ALONG WITH EXERCISING. HERE ARE A FEW WAYS THAT I FEEL ABOUT HAVING A GRANDMOTHER LIKE MINE.
HAVING A GRANDMOTHER LIKE GRANDMA JO…
GIVES ME A SENSE OF WHERE I CAME FROM
AND WHAT I STAND FOR.
HAVING A GRANDMOTHER LIKE GRANDMA JO…
HAS GIVEN ME MANY HAPPY MEMORIES
OF TIMES WE'VE SHARED.
HAVING A GRANDMOTHER LIKE GRANDMA JO…
TAUGHT ME THAT LOVING IS
WHAT FAMILY IS ALL ABOUT.
I LOVE YOU, GRANDMA JO